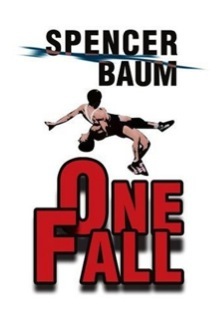 With one kick, Joey Hamilton has sent the world of professional wrestling into chaos.  In his first World Title match, on national television, Joey botched a simple maneuver, turning a scripted wrestling match into a nightmarish reality.
Now the World Champion is injured and the locker room is in tatters.  With the top spot open, veterans are jockeying for position, hoping to become the next megastar, and Joey is their target.


Praise For One Fall
"…
a roller coaster ride
you'll find exciting to the very end." (
Associated Content
)  
"…a truly gripping page turner…
I literally could not put this book down once I
picked it up…
a top-tier suspense novel
."
(
Stephen Randle, 411mania.com
)
  "…wrestling fans will have a blast guessing along with the swerves and trying to figure out who everyone is based on, and non-fans will enjoy a good story.
..Highly recommended
." (
Scott Keith, InsidePulse.com
)        
or…