Hello Readers! 
3 years, more than 20 drafts, multiple rounds of beta reads, edits, and revisions, and The Tetradome Run is complete! This novel is much larger and more complex than any of my previous works. For fans of Girls Wearing Black, you should think of this novel as a single work that is similar in scope to all four Girls Wearing Black books combined. Everything about The Tetradome Run is a giant leap forward for me as a writer. I can't wait to share it with you!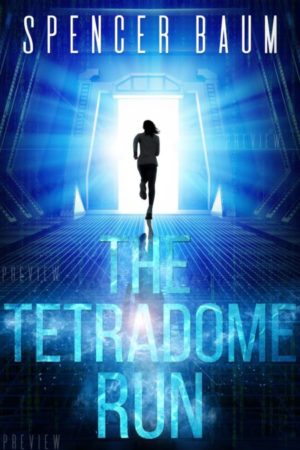 And I hope that, on that front, I will have news soon.
Those of you who have followed this page closely know that, because Tetradome Run is such a big step forward for me in terms of depth and quality of the writing, I have elected to speak with professionals from the major publishers and agencies before deciding how I release this book. It may be that it will make the most sense for me to publish this novel direct to Amazon and other retailers (as I did for Girls Wearing Black). It may also be that it makes more sense for me to partner with a publishing house in a deal that puts the novel on bookstore shelves around the world.
I'm still working that out, and, like you, I am eager for this process to be done. Sadly, there's no way to speed it up. Book publishing is, by its nature, a slow process, because every decision requires the decision-maker to first read a novel!
I will keep this front page of my web site updated regularly as we go through this process. Believe me, I know how hard it is to have to wait on a new book you want to read, and as always, I thank you for your patience! If you haven't already, please like my Facebook page for regular updates on my work as well as book reviews and general book-related chat from an author's perspective.
Here is the current blurb for The Tetradome Run.
What if we already live in dystopia? How far removed are mass media spectacles like the Super Bowl and presidential politics from the televised bloodsports of dystopian literature?
The Tetradome Run places a Hunger Games-like sporting event in present-day America, and finds our gossip-driven, celebrity-obsessed culture eager to watch.
This year's show puts convicted felons on a series of obstacle courses that are filled with death traps and genetically engineered monstrous creations. Superstar felons competing include: Nathan Cavanaugh, who committed a dastardly act of domestic terrorism; Robin Hightower, who murdered her cheating husband; and Jenna Duvall, a college sophomore who became a media sensation when she was found guilty of assassinating a United States Senator.
As our star felons careen through six weeks of televised mayhem, a reporter named Gabe Chancellor becomes skeptical of the narrative about Jenna's crime. Gabe discovers that Jenna's case is a strand of a much larger web, one that weaves multiple crimes together and suggests that this year's season finale of The Tetradome Run might be the most explosive show yet.