Hello Friends!
In the last post I hinted at some possible news about an upcoming release. Obviously, that hasn't happened yet. My next release will start not as an eBook, but as an in-app purchase for a popular smart phone app. We have elected to hold off on that release until 2015, so look for news here after Christmas.
Until then, here are two quick book recommendations. Of the many books that came and went off my nightstand this winter, these two were my favorite.
Broken Monsters by Lauren Beukes. A detective novel that explores the relationship between the decay of our urban life and our thriving online sphere, with a very original supernatural twist. Set in Detroit, the book explores the beauty and darkness of the broken-down, partially abandoned cities of old industrial America, treating them both as art and (to use a phrase from the book) 'ruin porn.' Recommended for people who like smart, literary thrillers.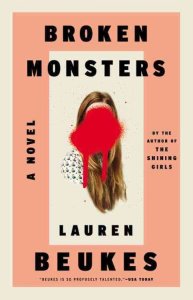 The Drop by Dennis Lehane. Lehane's newest, published last September, had an interesting path to publication. It started as a failed novel about a man who stumbles into a mob plot when he rescues a dog. Unable to make the story work as a novel the first time, Lehane turned the first chapter into a short story for a magazine. That short story got some people in Hollywood so excited they pushed him to make it into a screenplay, which eventually became a movie starring James Gandolfini and Tom Hardy. This novel is an adapted version of that screenplay.
With all that roundabout, I might have left this one on the shelf, except for the fact that Lehane is one of my favorite writers. I picked this up last week and tore through it. It's one of my favorite books I've read this year. Short, concise, intense, and beautiful, this story focuses on a small group of people in Boston whose stale lives grow more intense after one of them makes the decision to pull a nearly dead pit bull puppy out of a trash can. This is a must for people who like Denis Lehane, and highly recommended to anyone who likes crime fiction and mob stories.